MG Parts Distribution Center
To ensure the parts availability and timely delivery, MG has built a Parts Distribution center-PDC in strategic location in Dubai to enable shortened lead times which can offer higher service levels to benefit the customers.
MG Genuine Parts
MG Genuine parts that meet the same design and quality tested as per the standards, as the ones used when vehicles are manufactured. They are certified, distributed and guaranteed with the highest possible level of safety through excellent performance and reliability by MG.
All MG Genuine Parts are sold with a one-year/20,000km mileage warranty. *TC
Oil Filters: Consistent engine performance
The MG oil filter are quality tested to remove contaminants from your vehicle Engine. Periodic replacement of MG oil filter helps to improve your engine life and performance. The MG Genuine Oil Filter maintains both the Quality of oil and the performance of your engine.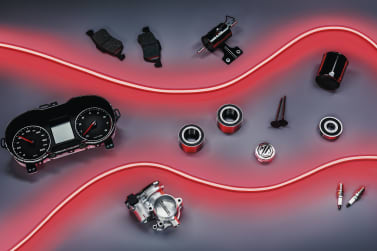 Engine: Timing Chain and spark plugs
MG Timing chain has higher reliability and flexibility to ensure safe engine performance with different loads.MG Spark plugs, we ensure that they ignite reliably; and ensure optimal combustion with right heat range, thereby guaranteeing smooth engine operation and lower fuel consumption.
Brakes: MG Genuine Brakes
MG Brake Pad are specially designed as per the international standards to ensure highest safety and reliability. It provides long service life and braking comfort with minimum wear.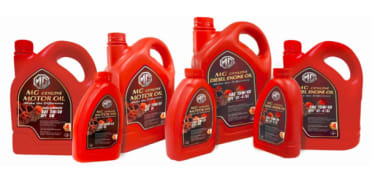 MG Lube – Genuine Engine Oil
MG Genuine oil is a fully synthetic motor oil specially formulated to provide high performance in today's high output engines in both extreme cold and hot conditions. Synthetic virgin base oil and advanced additives of ILSAC GF-5 performance level for low volatility to provide premium quality of lubricant.It has unique technique in providing full engine protection in all engine cycles.
MG Lube extended its portfolio to meet all viscosity levels and API grades of both gasoline and diesel vehicles as per the market requirements.
It is used for all light and commercial vehicles with direct injection, turbo charges, multi valves and normal engines.