ABOUT SAIC GROUP
The history of SAIC Motor Corporation Limited (SAIC Motor) can be traced back to the development of the global automotive industry and to the beginning of auto part industry in Shanghai. Based in Shanghai, China it now stands as the largest auto company on China's A-share market (Stock Code: 600104).
HIGHLIGHTS
Total equity of 11 billion shares's standard.
On a global level, MG Motor's parent company, SAIC Motor, is performing well in its home market of China; where the industry is in decline, the company is amongst the strongest performing businesses; selling a record 7.0517 million vehicles last year (+1.75% compared to 2017) and is expected to secure a +24% market share
SAIC Motor hit $5.3b in net profit in 2018
Continuing the success story, SAIC Motor was featured in the 2018 'Fortune 500' list for the 14th year running, climbing five places from its 2017 position to No. 36, and ranking as the number one Chinese automotive manufacturer.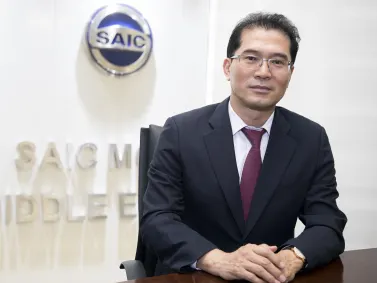 MESSAGE FROM MD
"SAIC Motor has already made a real impact on the global automotive stage, despite being a relative newcomer, and is now making its presence felt in the Middle East market. Our promise is to work closely with our network of distributors to further build the brand image and increase awareness of our model line-up. I enjoyed four successful years working here, making many friends along the way, and am looking forward to bringing this experience to a company that is at such an exciting stage in its history.
We are experiencing growth globally, and view Middle East as a very important market for MG. Together with our different partners we are dedicated to delivering the highest levels of customer satisfaction through our innovative product range and customer experience."
Mr. Tom Lee
SAIC products sell under a variety of brand names, including those from its joint venture partners. Notable brands owned by SAIC are MG and Maxus - the historic British car marque, and Roewe - one of the domestic Chinese luxury car brand. Brand names that are exclusive to SAIC include: SAIC-Volkswagen, and SAIC-General Motors.