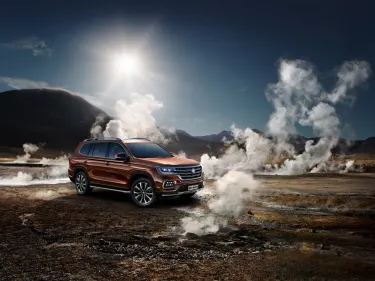 The all-new MG RX8: MG Motor reveals first details of its first-ever seven-seat SUV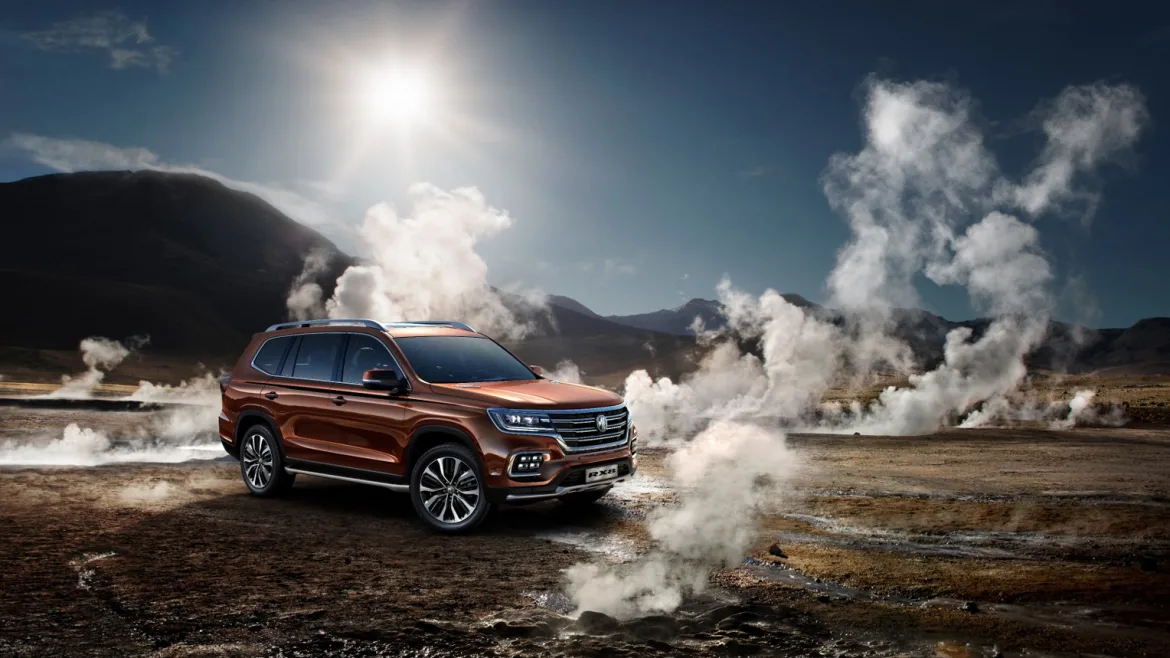 The all-new MG RX8: MG Motor reveals first details of its first-ever seven-seat SUV
(26 August 2019, Middle East) MG Motor has revealed the first details of its first-ever seven-seat SUV as the British-born automotive brand prepares to introduce the all-new MG RX8 SUV to showrooms region-wide in September this year. Prices start from $21,850* for the entry level model up to $25,700* for the top of the range trim.
A robust and spacious SUV – with the largest wheelbase in its segment – the new seven-seater introduces MG Motor to a segment it has previously never been present in. The MG RX8 is a fully equipped 4×4 with six different driving modes. Its strong truck chassis frame is capable of handling the toughest off-road terrains, and is powered by an efficient 220HP 2.0-litre turbo engine.
Its spacious modular interior features adjustable rear seats and the largest third-row space in its segment. An array of premium materials including wood grain and soft-touch trim gives the RX8 a high-class feel. And, modern features such as a 10-inch touch screen in-car entertainment system, ventilated seats and wireless mobile device charging capabilities make the RX8 the perfect partner for an active family.
Tom Lee, SAIC Motor Regional Director – the parent company of MG Motor – said: "For the first time in our 95-year history MG Motor is introducing a seven-seat SUV. With the all-new MG RX8, we are making a bold move into a segment we've never operated in before, and I am confident that this car will make an impact amongst its competitors.
2019 sees us introduce three fantastic new products to the Middle East – the MG RX8, MG HS and MG5. With these new products, our Middle East model line-up is stronger and more appealing than ever. The MG brand is growing in the region, and across the globe; our total global sales for the first half of 2019 exceeded 120,000 units.
As we enter unchartered territory for the brand with the new RX8 I am confident that we can offer a robust, practical and well-equipped SUV in a segment which is remarkably popular here in the Middle East."